Drinking Water
Drinking Water Quality and Compliance 2021
For Drinking Water Compliance records prior to 2020, please email assist@langham.ca
Public Health
Saskatoon Health Region:
Phone: (306) 655-4620 Website: www.saskatoonhealthregion.ca
Public Health Services strives to enhance health and well-being through population-based programs that:
promote healthy communities, groups, families and individuals;
prevent disease and disabilities;
protect the public from environmental hazards.
Offers the following programs or services in Langham:
Annual Flu & Pneumonia Immunization Program.
Phone your local Public Health (Saskatoon Health Region) office for further information or to book an appointment:  306-655-4700
General Practice / Preventative Health Services                        
Physiotherapy and Massage Therapy:
Nomad Therapies –  located at Langham Health Centre (306) 382-2939
Nomad Therapies offers both in-clinic and at home Physiotherapy services in the Langham region. Massage Therapy is offered in-clinic. Online booking is available. 
Pharmacy:
Langham Pharmacy – located at Langham Health Centre (306) 283-5550
Compounding and immunization services available
Langham Pharmacy Facebook Page
Dentist: 
Langham Dental – located at Langham Health Centre (306) 283 – 5555
Nearest Clinic:
Borden Community Health Centre (Saskatoon Health Region) /  Located 10 minutes west of Langham /  Phone: (306) 997-2110
Serving Borden and the surrounding area since 1993, the Borden Community Health Centre has grown and added more services to provide better health care for the community, services include:
Nurse Practitioner
Registered Nurse
Physician
Lab
X-ray
Pharmacy
Home Care
Massage Therapist
Nutritionist
Physical Therapist
Mental Health Service
Home Care
Home Care

Saskatoon Health Region

Phone (306) 655-4300
Home Care is a community based member of Saskatoon Health Region, committed to participating in the continuum of care with clients in their homes. Our professional and non-professional staff visits people with the greatest need with services that are supportive, rehabilitative and palliative; promoting independence, maintaining dignity and enhancing quality of life. The care that Home Care staff provides is a complement to the support provided by family, friends, neighbors and others in the community. 
Child Health Clinic:
Public Health

Saskatoon Health Region

Phone: (306) 655-4620

Post Natal Home Visits:
Public Health

Saskatoon Health Region

Phone: (306) 655-4620
Public Health Inspectors:
Saskatoon

Phone: (306) 655-4605
Using a variety of professional and technical skills Public Health Inspectors promote healthy communities through inspection activities and enforcement of federal, provincial and/or municipal regulations, by-laws and / or guidelines.
Specific programs may include but are not limited to:
Communicable Disease Control
Food Safety
Water Quality
Onsite Sewage Disposal / Plumbing
Housing
Indoor Air Quality
Health Promotion
Training and Education
Tobacco Control
---
Langham Housing Authority
Langham Senior Citizens Home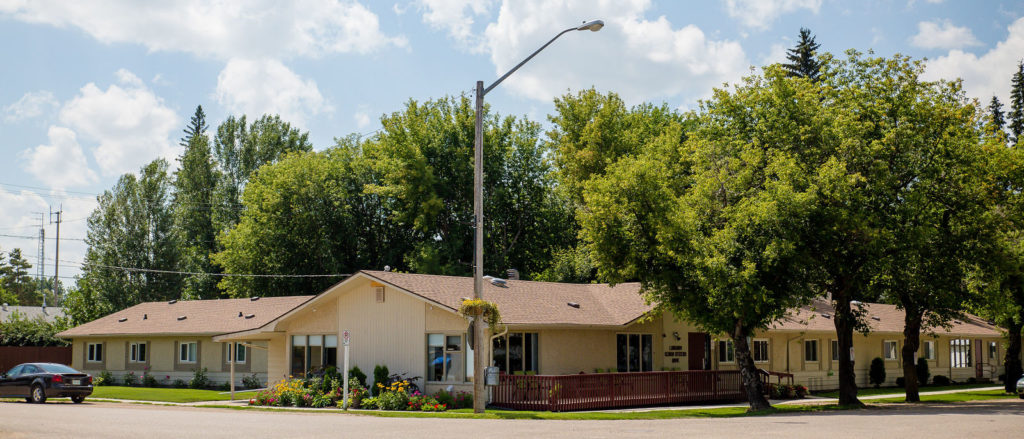 The Langham Senior Citizen's Home, Langham Care,  is dedicated to providing supportive and restorative care – physically, emotionally, intellectually & spiritually; in a climate of respect and dignity, nurturing our clients sense of home and personal identity.
Langham Care has been a community orientated facility providing care in a residential setting for those with special needs since 1971. There are 28 Residents in our home, 17 who are designated as Long Term Care and 11 who are in Transitional Living Care.
We offer:
single and double rooms
home cooked meals eaten together in the dining room
24-hour staff
weekly house Doctor visits
scheduled social activities
community involvement in church services, entertainment, birthday parties, fun band and school groups; and
low resident to staff ratios enhancing a home, family atmosphere.
Located at 140 Main St. residents love to watch community activities. Residents enjoy an enclosed backyard – a quiet retreat for residents and families; we encourage independence and family involvement.
Langham Care Home (306) 283-4210
email:  Crystal.Clemence@saskhealthauthority.ca