Summer Activities
Super Summer Events
Each year, the Town hosts weekly events for kids ages 5 – 12 years old, throughout July and August. This year, we'll be having three events per week, starting on July 2nd and ending with our windup on August 27th. For registration forms and more information, please contact townoflanghamrecreation@gmail.com. Please be sure to fill out a registration form before coming to your first event. After all registration is complete, we will be sending out weekly emails with information and reminders about the events: where and when to meet, what the activity entails, and changes in the schedule. Please be sure to look out for these emails as it is likely some of the times may change slightly. If you aren't registering ahead of time but still want to receive weekly email updates, please email townoflanghamrecreation@gmail.com. The following are the few different payment options we offer for events:
Option 1: Summer Rate – $25 per child. This gives the child access to all the programs held throughout the months of July and August 2020 [with 24 events scheduled, the rate is $0.96/child/event]. 
Option 2: Pay Per Event = $5 per child. If you've not registered for a payment plan ahead of time, in order to participate, each child would need to bring $5 to take part in the day's activities. 
All proceeds will go towards your local KidSport fund. This organization helps cover financial costs for those in need, ensuring that all children in our community have an equal opportunity to participate in sports. Hope to see you soon!
Super Summer Events made possible through funding from Community Initiative Funds.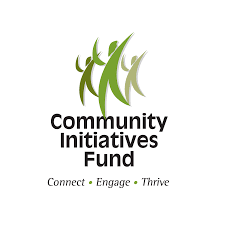 Langham Spray Park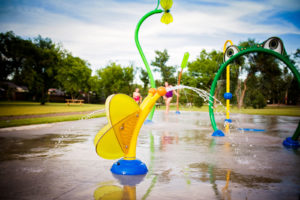 Beat the heat at the Langham Spray Park. The splash pad is located in Community Park and is surrounded by picnic tables, a swing set, and is beautifully landscaped. Depending on the weather and management,  the Spray Park is open June – September from 10 am-8 pm.
Langham Days
Our annual Langham Days Celebration is typically held the third weekend in June. It is a chance for the people of Langham to get out into the sunshine, enjoy the Summer with their neighbors and be entertained. Typical Langham Days activities include: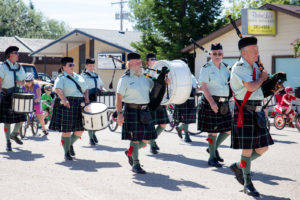 Pancake Breakfast
Main Street Parade
Live Music
Museum Tours / Homemade Pie Sale
Langham Branch Library Book , Hot Dog & Hamburger Sale
Kids Activities (face painting, bouncy castles, fish pond, etc.)
Slo Pitch Tournament
The Recreation Department strives to improve and add to the activities offered during our Langham Days Celebration. If family, company or individuals would like to sponsor an event to help us grow the celebration, please feel free to contact the Recreation Department at the Town Office.
Horse Boarding/Indoor Riding
River Trail Ranch
P.O. Box 200
Langham, Saskatchewan, Canada
S0K 2L0
Call: 306-254-2754 | info@rivertrailranch.com 
Langham and District Heritage Village and Museum
The Museum summer season opens from the May long weekend to the September long weekend. Transform yourself back in time and visit the Railway Station. Peruse your way through the extensive collection inside and out in the yard. Experience farm and town life in the early years of Langham!
For more information about the Museum and rentals visit here.
Langham Branch Library
The Library runs a summer reading program each year with various themes, games, contests and events. Please visit our library and be transported to new and exciting places and adventures!
---
Fall Activities
Fall Classic Slo Pitch Tournament
Our annual Langham Fall Classic Slo Pitch Tournament is held by the Slo Pitch League Committee in efforts to raise money for improvements to the Sports Grounds. It is typically held the weekend after the Labour Day Long weekend in September. For more information on the league or tournaments, please contact: langhamslopitch@gmail.com
Passport to Langham
This event is typically held the Thursday after the September Long Weekend. It showcases churches, service clubs, organizations, sports, schools, museums, libraries, cultural activities, and much more available to the residents of the Town of Langham and surrounding area. Visit Passport to Langham and "Discover What Langham Has To Offer!" Please see the events calendar for this year's date!
Fowl suppers in Langham date back to the 40's and 50's. But at that time, there were several individual churches that held their own. The Legion Hall (where the 8 plex is now) was the in town location for many years. It steadily grew in attendance and for at least one year the Fowl supper was held in both the Legion Hall and the Skating Rink Lobby. When the Langham Community Hall was built, the Hall Board held the Fowl Suppers as a fund raiser for the hall. When the Hall Board was dissolved, the Recreation Department and several churches in Langham and area took over the planning. Currently the Fowl Supper is held the last Sunday of October. It boasts one of the best meals held in the area, people attend from Warman, Martensville, Saskatoon, Dalmeny, Borden and Radisson. The menu is always Turkey and all the fixings including pie for dessert. All of which is donated by the generous people of Langham. Donations are accepted from Corporate and private citizens to pay for the Turkeys, but local families donate the time and energy to cook those delicious birds! Recently added is a "takeout" feature where people who are not able to stay, may take their meal home with them in a takeout container provided by the Fowl Supper Committee. The Fowl Supper is a great opportunity to sit and visit with your neighbours and friends of Langham and surrounding area! Please see the calendar of events for the Fowl Supper date for this year!
For more information or to volunteer please call the Recreation Department at (306) 283-4842.
---
Winter Activities
Annual Event – November
Each year the community of Langham hosts a successful market for all your holiday needs! Last year's market included local baking, scented candles, photographers, Christmas cards, jewelry, artisans, baby and children's clothing and much, much more.
 Contact Andrea at (306) 283-4806 to book your table today.